---
Managed Security & Networking Solutions
---
Tailor-Made for Your Business
As a managed services provider, we focus on two key areas: network and security. Our focus allows us to be the very best, providing ideal solutions for our clients.
---
Book a Consultation
---
Average Total Cost of a Data Breach
---
In Total Cost of Data Beaches Since 2013
---
Is the Average Cost Per Lost or Stolen Record
---
Records Stolen in 2016 Alone
---
From Mid-Size to Enterprise Clients, We Serve the Needs of All Business Leaders
---
Everyone has a vested interest in protecting their business: from IT, network, operations, and compliance directors to the c-suite (CIO, CISO, or CEO).
---
Learn More About Us
Managed Networking & Cybersecurity Services
---
Managed Services
24x7x365 alerting, management, monitoring, maintenance, and prevention
---
---
Professional Services
Design, architecture, assessments, implementation, migration, and training
---
---
Hardware & Software
Specific solutions to suit the individual needs of your business
---
Security Operations Services
Focused on keeping your network and devices secure, our security operation services are ideal for businesses that require security without the headache of in-house departments.
---
---
---
---
Risk & Compliance Services
The focus here isn't on remedying a problem, but in preventing one. Our risk and compliance services ensure that your network/IT infrastructure is configured and tested to withstand today's security threats.
---
Threat Intelligence
Identifying and mitigating security threats is an important component in any security methodology. We leverage today's global security leaders and incorporate state of the art technologies into our threat intelligence workflow.
---
---
---
---
Endpoint Security
When new vulnerabilities are announced, companies have to quickly understand which devices - laptops, smartphones, servers, printers, etc. - are at risk. We deploy our solutions to protect your endpoint devices.
See More: Managed Endpoint Protection Services
---
Cloud Security (CASB)
Extend your security policies beyond your front door with powerful CASB security services that ensure your networks protection. Maintain visibility into your incoming/outgoing traffic and neutralize detected threats.
---
---
---
---
Identity & Access Management
Ensuring your network and endpoint devices are being used by the right people is key. We empower you to control device/software access based on user profiles, permissions, and more.
---
On-Premise Infrastructure Services (Network & Security)
Bespoke on-site security solutions that provide you with a rock-sold network/infrastructure- that's what our on-premise infrastructure and networking services are all about. From value-add to all-inclusive, we're the MSSP you've been waiting for.
---
---
Our Technology Partners
---
We provide the specific hardware and software to suit the individual needs of each business. We only source from a selective group of leading industry partners. We don't partner with every solutions provider, but instead focus on those we feel are best. Our expertise ensures that any hardware or software we sell can also be supported by our professional managed services.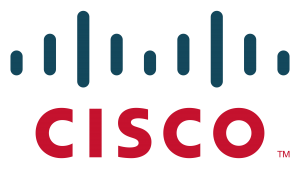 "YOU ARE THE MOST TALENTED, THOUGHTFUL, HIGHLY TECHNICAL, SUPPORT TEAM I HAVE EVER HAD THE PLEASURE OF WORKING WITH"