---
Managed Endpoint Detection & Response
---
When New Vulnerabilities Are Announced, Companies Have to Quickly Understand Which Devices - Laptops, Smartphones, Services, Etc. - Are At Risk. Our security solutions are deployed on your endpoint devices to prevent malicious activity and to investigate/respond 24/7/365.
---
Get Protected Today
---
Our Approach to Managed Endpoint Protection
Managed Detection & Response (MDR)
Our team works proactively, leverging our advanced threat intelligence technologies and an experienced corps of cybersecurity engineers. Your devices have never been this safe.
---
Whitelisting & Blacklisting Applications
Gain access to real-time threat-feeds, along with hands-on management that keeps the right applications running and malicious applications blocked.
---
Applying Endpoint Policies
Our next-generation endpoint protection solutions provide continuous breach protection. We provide constant prevention, detection, visibility, and intelligence, so you can be protected before, during and even after a breach.
Why Should Endpoint Security Matter to You?
---
70% of Successful Breaches Originate At the Endpoint
---
From Mid-Size to Enterprise Clients, We Serve the Needs of All Business Leaders
---
Everyone has a vested interest in protecting their business: from IT, network, operations, and compliance directors to the c-suite (CIO, CISO, or CEO).
---
Learn More About Us
Do Not Wait! Find Out How to Protect Your Business.
We can help you secure your business and lock down security. Connect with us today!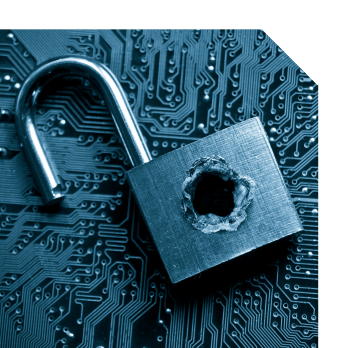 ---
You Know You Are at Risk: Don't Be Caught Off-Guard
69% of companies believe that endpoint security risk to their organizations has significantly increased over the past 12 months, yet only 36 percent have adequate resources to address the risk. 
Most companies take an average of 100 to 120 days to patch vulnerabilities and some never implement the patches. 
---
Improve Security & Lower Risks Via Outsourcing
Few organizations have the resources, expertise or desire to take on every necessary security task themselves anymore. 
They are naturally turning toward managed security service providers (MSSPs) for help. 
According to ESG research, 50% of organizations surveyed are using an MSSP for some aspect of endpoint security today, 23% plan to use an MSSP for endpoint security within the next 24 months, and 12% are interested in doing so sometime in the future.
Recent Threats That Affect You
---
Today's businesses - small, medium, and enterprise - need to have security on their minds. Even if they don't, unscrupulous actors seeking illegitimate gains will.
Staying alert to relevant news is important in the fast moving industry of cybersecurity. Focusing on technology and the impact of risk that businesses face every day…Wall Street Journal
New Gartner report redefines endpoint protection for 2018. The report acknolwedges major changes in the endpoint protection platform and offers recommendations for security and risk management leaders as they evaluate the vendor landscape…CrowdStrike
What goes into keeping businesses secure? A day in the life of a MSSP engineer takes a closer look at how a senior cybersecurity engineer spends their day to ensure that if a breach happens, it happens to someone else.CSO Online
Are You & Your Business Prepared to Face Tomorrow's Cybersecurity Threats?
---
It Takes People, Process, Technology, and Intelligence to Stop a Breach
Our world-class team is ready and waiting to secure your devices.
Get in Touch