---
Managed Threat Intelligence
---
By Experienced Cybersecurity Professionals
---
We stay on top of your network and potential security risks so you don't have to. Our global monitoring infrastructure provides your business real-time 24/7/365 protection.
---
Proactive Oversight That Keeps You Secure
Intelligence

Automation
Gain access to real-time threat-feeds, along with hands-on management that keeps the right applications running and malicious applications blocked.
---
Real-Time Threat

Confirmation
We identify and action potential security threats through real-time monitoring. Once a threat is identified, it is actioned within 15 minutes by an engineer and reported via our client portal, Cloudcastr.
---
Real-Time Threat

Sandboxing
Our sandbox augments your security architecture by validating threats in a separate, secure environment. This allows for sharing real-time updates to disrupt threats at the origin and subsequent immunization for all our Managed Security Services customers.
Why Should Managed Security Matter to You?
---
Cybercrime will cause an estimated $6 trillion in annual damages by 2021.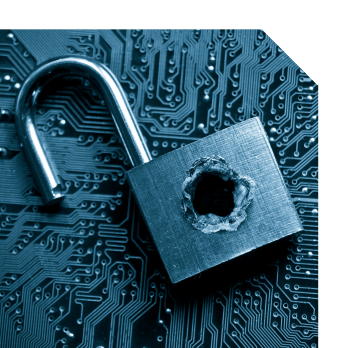 ---
Maintain Visibility Into Your

Infrastructure
VirtualArmour launched an upgraded version of its CloudCastr client portal. The portal acts as a dashboard for VirtualArmour's managed security services and provide detailed information on threat intelligence, device health, threat mapping, and support ticketing.
The threat intelligence service is provided through the CloudCastr portal which offers a '10k foot' view of the global state of affairs of security, and a map view of the current threats.
---
Security Information and

Event Management
Most SIEM platforms have default security policies in place out of-the-box, but VirtualArmour's experience in managing these technologies enables us to write hundreds of custom rules that ensures anomalous behavior is identified with the lowest possible false positive rate. Alerts are then contextualized with additional event information within the SIEM and infused with threat intelligence. 
A SIEM platform is only useful when there are relevant and accurate security rules/policies. VirtualArmour creates and manages all rules and policies in the SIEM environment based on the needs of our client.  
---
Reliable services for mid-size to enterprise clients.
From IT, network operations, compliance detectors, to the C-suite: everyone has a vested interest in protecting their business.
More: About Us
---
---
Managed Services Case Studies
---
Professional Services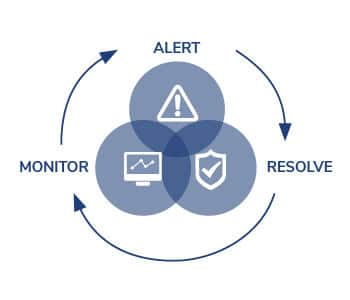 Managed Security Services
Hardware/Software
Global Reach, Local Attitude
---
---
From our multiple offices in the US and UK, VirtualArmour provides 24x7x365 global monitoring, management, and maintenance to clients in over 30 countries.